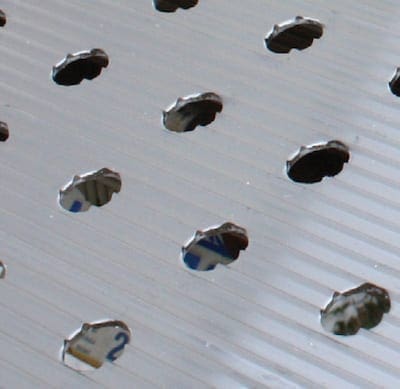 Made of lightweight aluminum.
Steel ends with built in handles.
Three end types available: Center Pin, Double Pin, and Double Hook
Punched and grooved surface improves traction and will not collect mud, snow or debris.
Fits in most truck carriers.
26" wide deck surface with side rails.
*Please note we offer a limited number of B&P products for sale via our website.   For additional product inquiries, specs and pricing, please contact your nearest authorized B&P Distributor (click here).